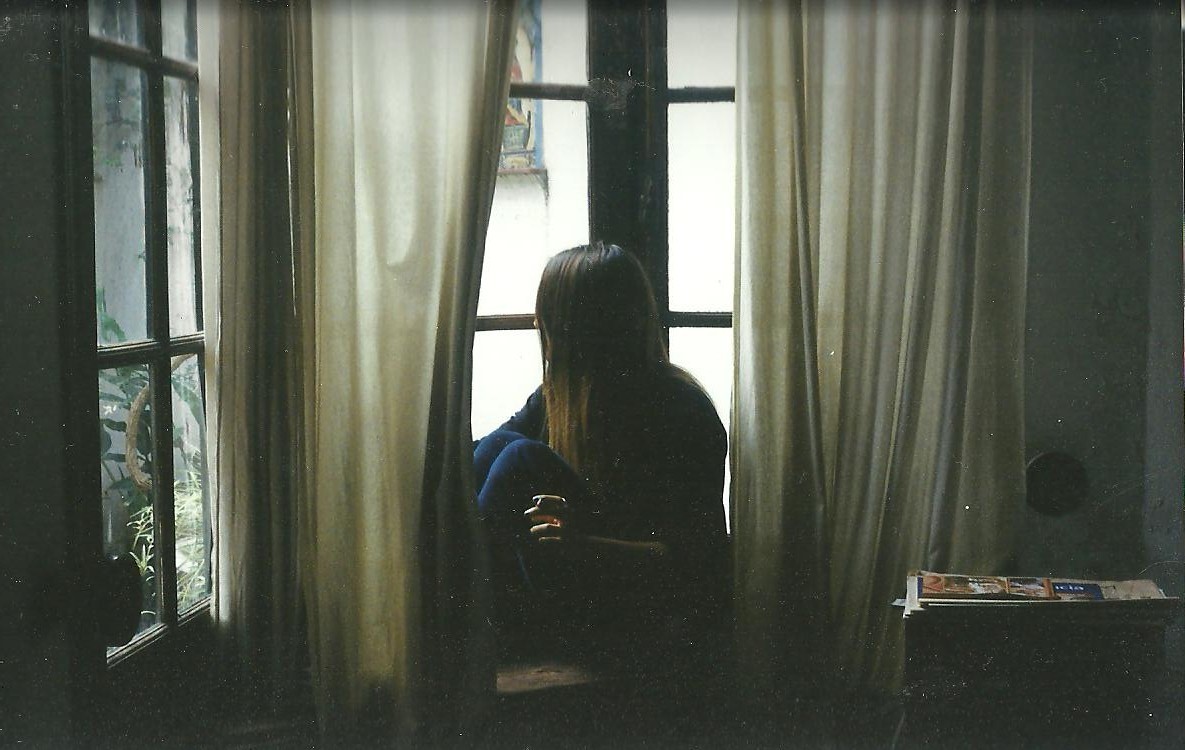 Ohhh the holiday season. Scoring hot items on sale. Eating a lot of baked goods. Open bar holiday parties. Dressing up. Holiday candy. Sure, there's lots to look forward to this time a year. But for those that are still single… well, it is a time that being single, whether you admit it or not, can get a lonely. This is natural of course, though sometimes hard to admit even to your best girlfriends.
Then there's your Nana grilling you about not having a boyfriend at holiday dinners. Or the thoughts your relatives are keeping to themselves about your singlehood that you try to block out, such as, questioning your sexuality because you either can't keep a boyfriend or you've been single for so long.
Snoopy relatives aside, the truth is, who doesn't want to be in love? Who doesn't want to have someone to make out with at the stroke of midnight... on New Year's Eve, especially? Or romancing on cold winter days and having fondue while you are off from work? I know that's what I'll be doing.
My point is only to empower you. Why not be proactive in your love life, especially during this time of year?
Here's 5 traps to avoid if you are single around the holidays:
1.       Don't view the winter as a time to hibernate on the weekends. It is important to put the hours in and go out with your friends at least twice a week. Don't just sit home and Tinder! There is dating beyond Tinder-ing. I promise. (side note: Research recently has found that 1/3 of married couples have met online between 2005 and 2012. However, the research is funded through sites like eHarmony.com so realistically its much lower than 1/3). Point is get out there and meet people the old fashioned way too!
2.       Stop replying to your ex-boyfriend's texts. Have an ex that keeps (drunk) texting you around the holiday season to hang out? Of course you do! They love drunk texting this time of year when they feel lonely. Avoid falling into these old patterns because it's keeping you from finding something that's mutually real. #toughlove
3.       Don't let your best friend convince you that you have to stick together and be single. For what? So you can go to ugly sweater parties and other holiday party shenanigans as each other's dates? Just because she's being really picky or she can't get a date (who knows?) doesn't mean you have to ignore that cute guy that's been texting you after you went out for the first time last week. Text him back and get to know him better, and if it doesn't work out don't let it get you down- it's still a good way to practice your dating etiquette!
4.       So maybe there's this guy, you're thinking you met him too close to the holidays so you're busy going to work holiday parties or other plans you've had for a while, so you tell him you are too busy. Wrong, you are not too busy. Why not make the effort before or after your planned event to explore the feelings you are having? Meeting someone close to the holidays does not mean you have to wait until after the holidays are over to see if something is there. Not to mention you are losing momentum and not seizing the moment.
5.       Remember that just because it's the holiday season doesn't mean you have to stop looking, or trying, for that matter. Avoid putting on that extra winter weight that makes you feel self-conscious and keeps you hiding. #TheDownsideToSweaterWeather
Try to avoid these 5 traps and be open for love around the holidays. Get out there because it's not just going to "find you." This holiday season think of the possibilities and what's really important to you. Hopefully it's Love. Isn't it supposed to be the time of year to reflect on the whole year, a time of renewal and hope, giving, helping, and sharing, but most of all, love?